Week 14 Ramble Drill
Links of the week:
Mark Sanchez needs to work on his accuracy……kind of.
How is this Meachem TD not counted in Yahoo FFBL Leagues?
This is why we gamble on Fresno State @ Illnois games.
"Pat Patriot" got caught in a prostitution ring. Looks like he'll be pulled out this Sunday versus the Panthers.
Video that pretty much sums up the Chicago Bulls early troubles. No wonder they don't lace em up every night; they are too busy watching the other team!
I think when hilarious parody skits are being made about your transgressions, it's time for Tiger Woods to take time off of golf for a while.  Tiger and his inability to hide his legendary debauchery (that would of gotten a high five from every man in America if he wasn't married with two kids) clinches him for the "Facepalm Award of the Year".  More end of year awards to come later this month!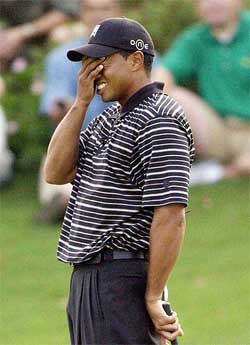 Onto the picks:
Denver +7 @ Indianapolis

Baltimore -13 vs Detroit
6pt Teaser:
Minnesota -0.5 vs Cincinnati
Oakland +7 vs Washington